What we do
Acket is more than production of carton packaging alone. We enjoy participating in the complete design and manufacturing process from IDEA to PACKAGING.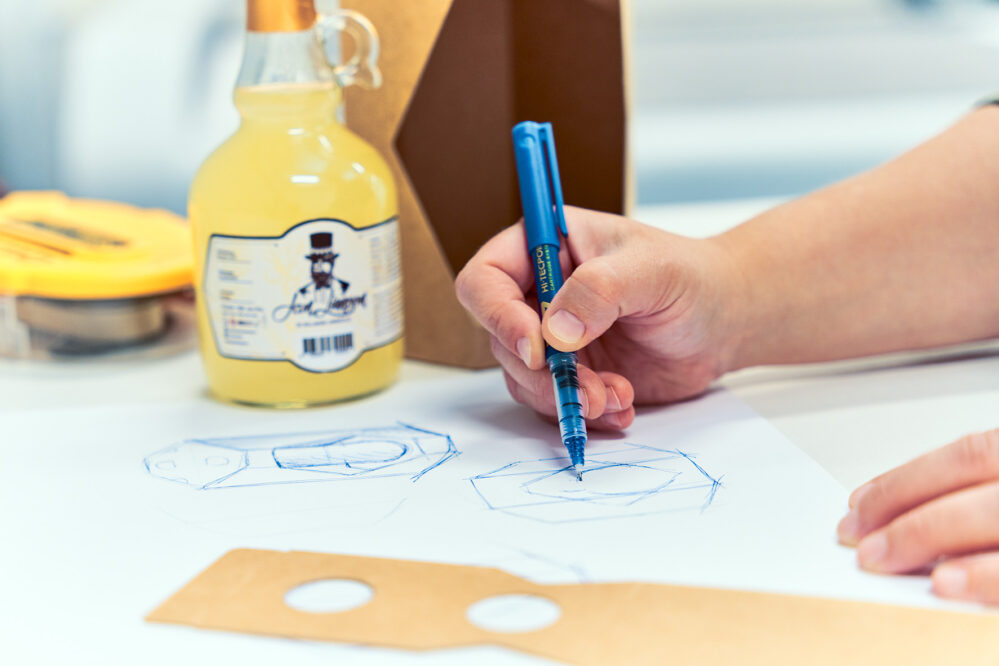 From idea...
Advice
Our extensive experience in the field of carton packaging makes us THE ideal sparring partner for the following specialties:
food safety of your carton packaging;
performance of your carton packaging in damp, dry, cold or warm conditions;
performance of your carton packaging in your packaging machines or filling lines;
optimum client communication.
Design
Acket has both a CAD/CAM and DTP department in-house, with extensive experience and expertise. You are welcome to engage their talents for the design of outstanding packaging that suits your needs and for the design or technical improvement of your branding artwork.
Colour samples and die-cut models
Colourfast prints for approval of the CMYK colours resulting in a predictable final print. Die-cut models of print run quality to guarantee performance on your packaging machines and fill lines.
Online artwork approval
Rapid online artwork approval via WebCenter: a clear and comprehensible online portal.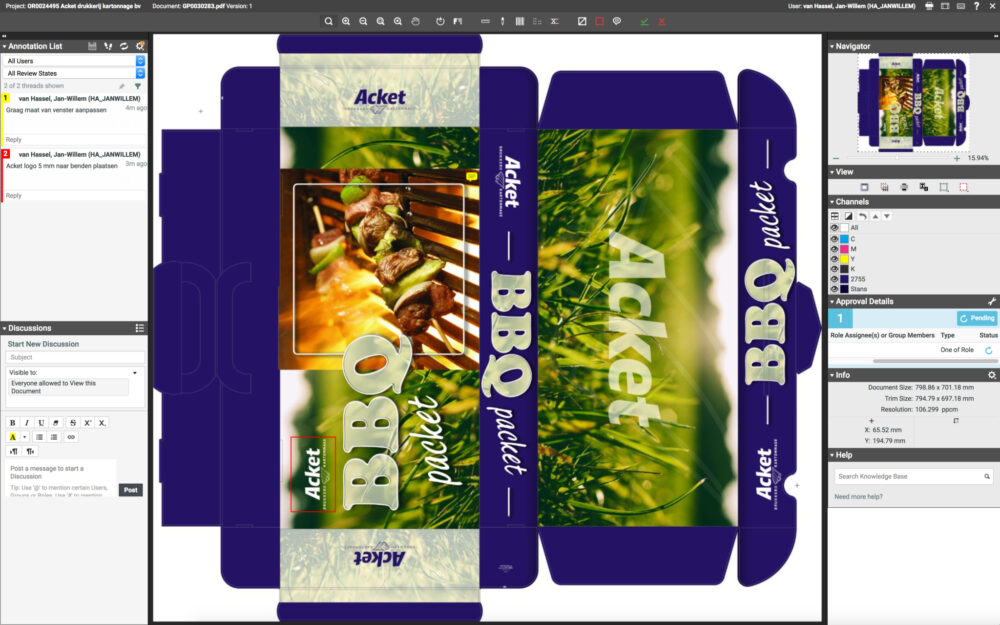 Information dashboards
Clear information in the area of order intake, delivery and order patterns.
WebCenter
Online soft proofing, artwork approval through your own online WebCenter! Contact your sales manager to request access.
Contact Us
...to packaging
Following the preliminary process, we look forward to getting started on the timely production of your high-quality packaging via the following steps:
DTP
Processing of provided artwork files in Automation Engine and ArtPro, industry leading software programs for the folding carton industry.
CTP
Fully automated lighting and development of offset printing plates via the Computer-to-Plate (CTP) equipment.
Printing + (UV) coating
Printing of carton sheets on one of our 3 printing presses (75x105/106 format). 200-gram paper and 600-gram carton can be processed on our machines and G- and N-wave are printed directly. Acket applies both UV and dispersion coatings; all-over, as spot coating or with drip-off effect to create the contrast dictated by the design.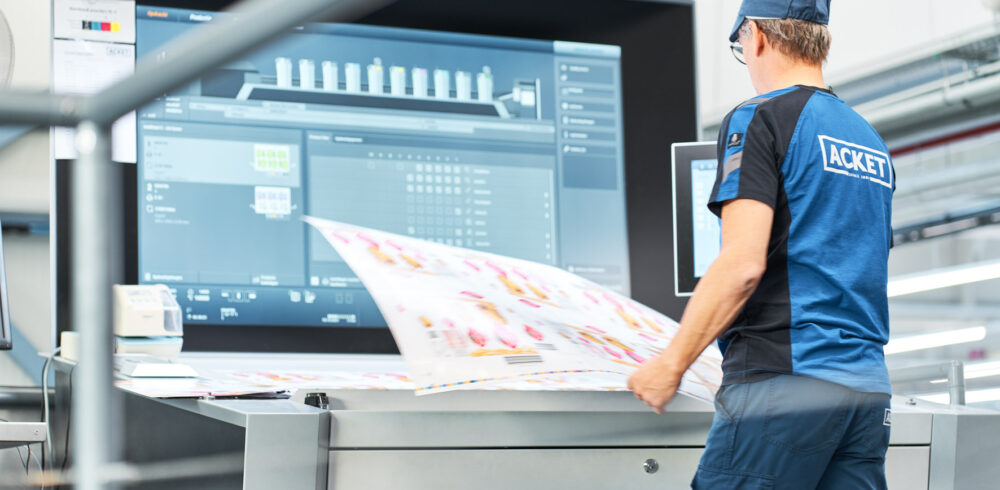 Print finishing
Application of special print finishing such as holographic or foil lamination in gold or silver with special coating layers or synthetic caching, before and/ or after printing the carton sheets.
Die cutting
Application of cutting lines, creasing lines, and other cutting techniques on one of our five die cutting machines. We know as no other that the cutting quality is of the utmost importance to a good line efficiency/runability to our own folding/adhesion lines and primarily for your packaging machines and filling lines.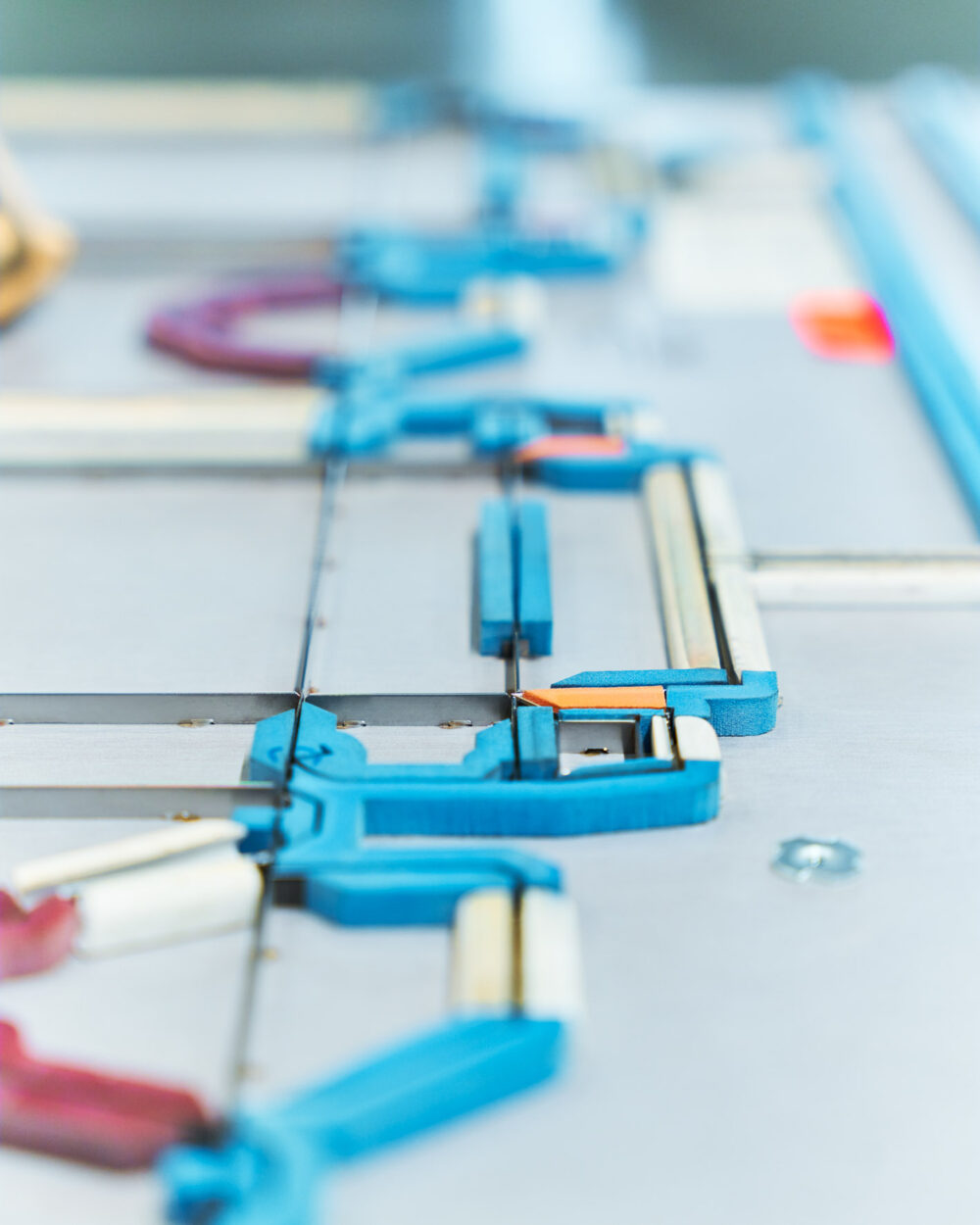 Window patching
Application of a synthetic or acetate windows in the folded carton packaging or the application of paper strips for the patented Crystal Airbox® packaging to create dust-tight packaging.
Folding/ gluing
In-house folding and gluing of a wide scale of packaging constructions (including straight line, auto-lock, 4- and 6-corner, conical trays, ) with our extensive experience and advanced machinery.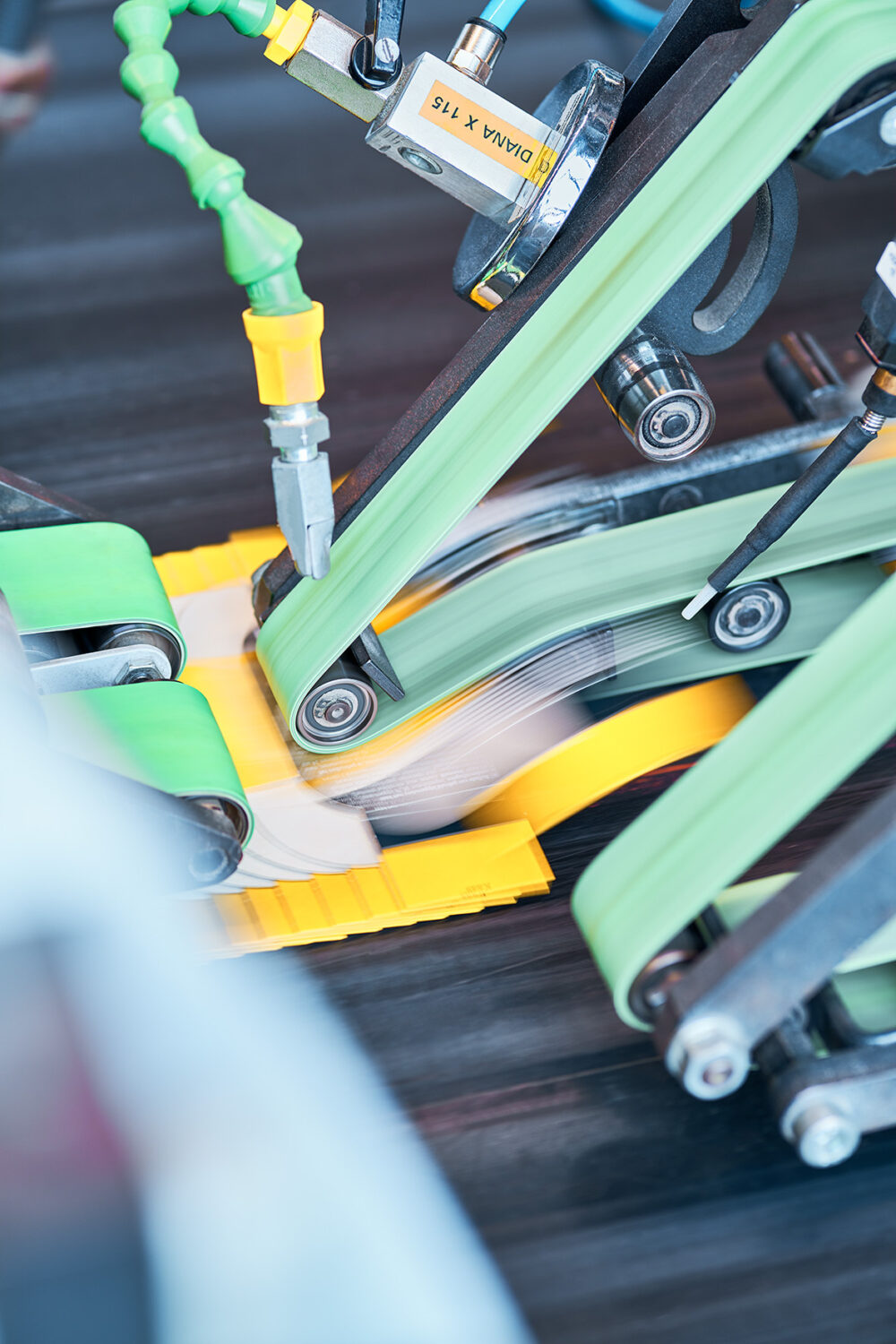 Storage and logistics
Storage of your product if you do not need it immediately and/or transport to your location.